Shuhui
Features:
1. Stainless Steel Ratchet Strap can help save time and effort. One person can make the binding device generate huge binding force with fast binding and unloading.
2. Stainless Steel Ratchet Strap is safe and durable. It is made of strong acid and alkali resistant fiber material.
3. Simple operation, instant binding, and never falling off.
4. Stainless Steel Ratchet Strap does not hurt the goods. This product is made of fiber material flat ribbon and it is soft.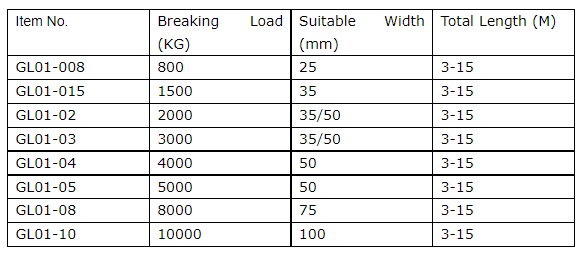 1. The binding band is used to fix the goods when they are transported, moved, shipped or stored.
2. It has locking property, which cannot fall off, so it is safe and reliable, portable and easy to operate.
Color:

red,green,yellow,customized
width:

25--100mm
length:

1-20m
hook:

double J
packing:

carton
Certification:

ce,GS,ISO9001